Hurricane Season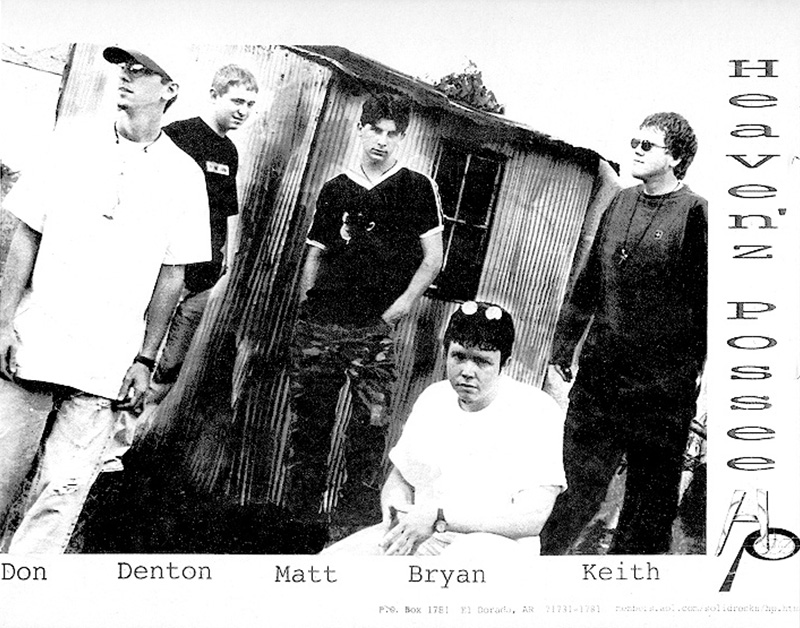 One thing that Heaven'z Possee decided consciously early on, they were going to be more than just a band. They were going to be entertainers. Drawing from experiences that they gleaned from themselves and others, they begin to carefully craft their show to contain four things: Good music, high energy, crowd involvement and ministry. And it seemed to work really well. A Christian club in Minden, Louisiana, The Potter's Wheel, gave a regular spot to HP and from there the shows begin to spread across North Louisiana.
In 1997, the band begin recording a full length album titled for the song Hurricane. One highlight of the year was headlining a major Christian festival sponsored by a radio station in Monroe, LA called The Hill. This festival was known as Hill Stock. Another mark of 1997 was getting the opportunity to open for three of Christian musics greats at that time: Reality Check, The Waiting and Big Tent Revival. In another event, HP opened for bands Prophesy, Silage, and Value Pac.
With the release of Hurricane, and some major shows under their belts it was apparent that God was going to take these guys far. 1998 became a year to learn how to be road warriors. The region began to expand beyond the Arkansas - Louisiana boundries into Texas, Oklahoma, Mississippi and Alabama. They landed three more major opening spots this year with Between Thieves, GRITS, and Human. Also some independent promotional efforts landed Hurricane on some scattered radio stations.
On an adventurous trip to Nashville the guys found the location of Gotee Studio in Franklin, TN. As they lurked around outside hoping to see someone cool they noticed a guy trying to move some furniture in a shed out back. Their offer of help was accepted and when the chore was done Troy Collins (then sales manager for Gotee) invited us on a tour of the studio. We talked for a long while and was then show the offices down town. We met all the guys who make Gotee records tick. They invited us to play flag football with them the next day with Toby Mac, Todd Collins and others. At this football game the guys met Reid Waltz, who would later produce the Gravity Youth album.