Tinman Jones is Born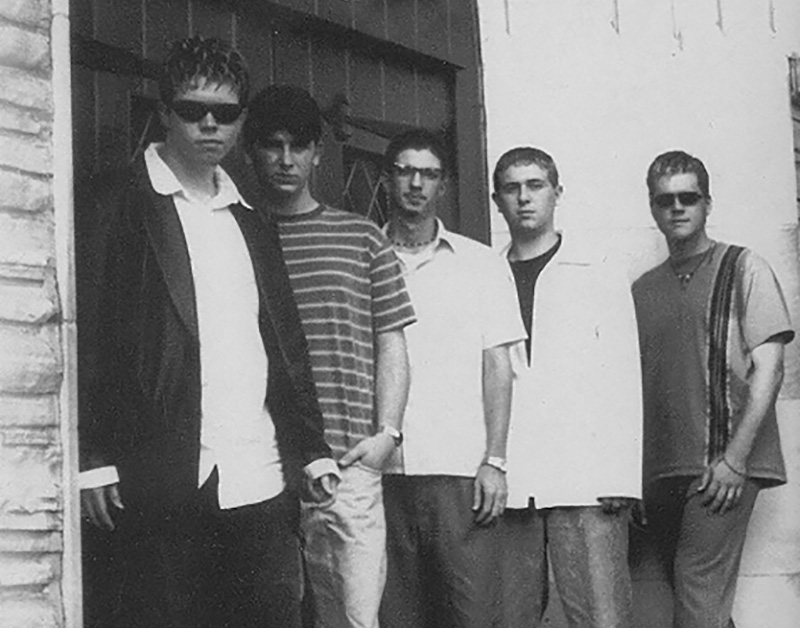 As the region opened up beyond what the old Heaven'z Possee had played in the past, it became apparent the name of the band was not a good representation of the band. A radio guy in Oklahoma City encouraged them to look for a name that didn't scream "Two turn tables and a microphone". So a quest ensued to changing identity. After a few months of writing prospective names on a list, it was decided to go with Tinman as a nod from the character from the Wizard of Oz. He wanted a heart, and the band felt like this spoke a lot about who they were and what their pursuit was. They wanted a heart after God. Jones was later added to keep from conflicting with an Irish band named "Tinman".
The big news was set to be announced at "The Coffee House" in Monroe, LA. This was a place the band was playing about once a month to capacity crowds. The buzz about a big announcement drew a crowd with standing room only ... outside the building. The night made it official. This band was now Tinman Jones.
Tinman Jones continued to expand their region, playing many shows and forging lasting friendships. In January of 1999 they attended a Gospel Music Association 3 day seminar in Dallas, TX. Here they learned about a lot of things about the "business" of music and the Christian music industry as a whole. But the biggest reward for attending this convention was meeting Tom Jackson. Tom Jackson was one of the most sought after performance coaches in music. He works with everybody that is somebody. After a couple of sessions, Tinman Jones purchased a video series to dive deeper into the wisdom Tom had to share. After completing the video series the band re-designed their show after Tom's model, still using their own personality and showmanship in the crafting of this show. The new show was met with exponential enthusiasm.
Besides getting great show tips, their meeting with Tom was productive in another way. Tom was also an associate with World Vision. He helped TMJ get involved in what would be a relationship that would last the rest of the bands career. This became a big focus for the band as another way to use their gifts in ministry. The World Vision presentations resulted in hundreds of child sponsorships over the next 5 years.
In December of 1999 Tinman Jones traveled to Nashville to record two songs with Reid Waltz of Gotee Music Publishing. In a whirlwind session riddled with late nights and "bounce-r-roo" and Foos Ball, the crowd favorite "Superhero" and energetic "Etch-a-Sketch" were laid down. This two song "single" became the foundation for what would become a great full length album. 500 copies of Superhero were sent to radio stations around the country and was soon a radio favorite at many. Although the song never charted nationally, it did reach number one on several stations and top ten on many.